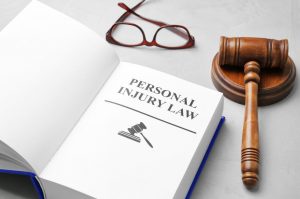 If you find yourself in the need of a personal injury attorney, you've come to the right web page. At Carabin Shaw, we provide the best personal injury attorney services in the San Antonio, Texas area. We work and live in the same communities that you do and we know just how confusing and complicated personal injury law can be working in it every day. We also know that the insurance companies and the at-fault party will have a team in place to work against your rights to fair compensation. We'll make sure that you not only receive the justice you deserve but as much cash as we can get for you in a settlement or litigation.
Personal Injury Attorneys Near Me
Personal injury attorneys are specialists. They require additional legal education and training and tend to practice only personal injury cases. So when you call on the exceptional personal injury attorneys at Carabin Shaw, you're getting the best at what they do. We'll fight as hard as we can for your rights and for you to receive more than fair compensation. We've handled many cases similar to the accident you've been in and you can trust we'll work for you, not the other way around. We handle the mountains of paperwork, investigations, and of course deal with the courts. If litigation is necessary, we're expert trial lawyers, as well.
Free Consultation With A Personal Injury Attorney – (210) 503-9717
Don't handle your personal injury accident case by yourself and don't trust the insurance company to be fair. Call the exceptional personal injury attorneys today at (210) 503-9717 and call us for a free consultation. We'll answer any of your questions and be happy to represent you to fight for your rights and fair compensation.