If you find yourself in the need of a personal injury attorney in Texas, you've come to the right web page. At Carabin Shaw, we provide the best personal injury attorney services in the San Antonio, Texas area. We work and live in the same communities that you do and we know just how confusing and complicated personal injury law can be working in it every day. We also know that the insurance companies and the at-fault party will have a team in place to work against your rights to fair compensation. We'll make sure that you not only receive the justice you deserve but as much cash as we can get for you in a settlement or litigation.
Personal Injury Attorneys Near Me In Texas
Personal injury attorneys in Texas are specialists. They require additional legal education and training and tend to practice only personal injury cases. So when you call on the exceptional personal injury attorneys at Carabin Shaw, you're getting the best at what they do. We'll fight as hard as we can for your rights and for you to receive more than fair compensation. We've handled many cases similar to the accident you've been in and you can trust we'll work for you, not the other way around. We handle the mountains of paperwork, investigations, and of course deal with the courts. If litigation is necessary, we're expert trial lawyers, as well.
Free Consultation With A Personal Injury Attorney — (210) 503-9717
Don't handle your personal injury accident case by yourself and don't trust the insurance company to be fair. Call the exceptional personal injury attorneys today at (210) 503-9717 and call us for a free consultation. We'll answer any of your questions and be happy to represent you to fight for your rights and fair compensation.
Comprehending How Personal Injury Attorneys Work
Getting injured while at the work environment in Texas, by a third party property or in an automobile accident will affect your life negatively. If you feel that another individual is at fault, then it is proper to enlist the help of a personal injury attorney. However, not all cases make it to trial or the negotiation table.
Your attorney has the right to reject cases based on their severity and how they occurred.
Personal injury attorneys always perform due diligence to make sure all truths are laid bare and informing them whether they can proceed to take the case.
How The Accident Happened
One of the main things a personal injury attorney will consider is the way the accident happened. Not all accidents call for compensation. The objective of pursuing personal injury cases is to provide financial payment for the victim. To hold someone financially responsible for the accident, a breach should have taken place.
There must be a form of negligence that can be proved beyond all doubt. For example, if you were involved in a collision in Texas and evidence shows that you were expected to give the right-of-way, then the other driver has no financial responsibility to compensate you.
The financial duty of the other party is what identifies how feasible the claim is in the first place. The personal injury attorney can establish that there is no monetary responsibility, then they will not take it up.
If The Injury Isn't Severe Enough
The amount of damages a customer is granted determines if the lawyer will take the case. The personal injury attorney anticipates payment for dealing with the case. Cases that attract minimal amounts in damages are most likely to be passed on by lawyers.
Like any other business, practicing law comes with substantial costs and requirements that see each case be successful. If your claim is likely to result in a small amount of payment, which is discovered to be unworthy of the time and resources that would otherwise be spent managing the case, then the attorney will decline the case. They, however, will be kind enough to recommend alternative options.
There are law practices that provide pro-bono services that might be willing to take up these cases.
Speaking to Too Many Lawyers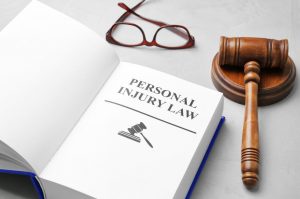 Everyone in Texas deserves the representation of the right attorney. However, sometimes talking to too many personal injury attorneys can make other attorneys wary of your case. While it's prudent to know that the lawyer is certified and is an excellent fit, talking to too many lawyers will offer a distorted view of the case.
Each case is examined in a different way depending upon the lawyer, and there is no genuine "pre-set" value for each personal injury case. Often some attorneys will estimate the value of the claim after just one consultation.
In Essence
The concerns dealt with by this article do not form a comprehensive list of why lawyers may decline cases. However, these are some of the most common reasons a personal injury attorney will give your case a wide berth. If you find your case turned down by different lawyers consistently, analyze your case.
Assess your scenario better and determine where and ways to seek help. Doing so will save you the pain of having your case rejected by every lawyer you visit.